English Research Seminars 2022-23
We are delighted to announce the English Research Seminars for 2022-2023 at De Montfort University. The seminars will take place online and are free but booking is essential. To book, please send
Your name

Your email address

The title(s) of the seminar(s) you wish to attend
to the seminars' organizer Gabriel Egan <gegan@dmu.ac.uk>. You will get an acknowledgement email, usually within 2 working days of you making your booking. We'll then get back to you approximately 24 hours before the session begins with joining instructions for the MS Teams event. We will hold your name and email address only for the purpose of communicating with you about the seminars for which you have signed up, and will not pass them on to any other people of organisations.
---
18 January 2023 at 14.00 GMT
Speaker Robyn Whalley (Nottingham Trent University)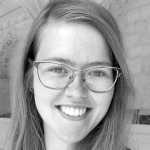 Biography Robyn is first-year Midlands Four Cities Funded Collaborative Doctoral Award Holder at Nottingham Trent University and De Montfort University working in collaboration with the King Richard III Visitor Centre in Leicester. She studied her Masters at the University of St Andrews in Romantic and Victorian Studies and was previously the Learning and Interpretation Supervisor at Nottingham Castle. Her primary research interests for this project are the presentation of controversial individuals in museum and heritage spaces, the ways in which multimedia presentations of Richard have shaped his reputational legacy and, more specifically, how and why King Richard III continues to inspire admiration, aversion and debate long after his death in 1485.
Title "Richard III's Afterlives: Adaptation and Heritage"
Abstract This talk will form an introduction to my current research which is an interdisciplinary exploration of the multimedia legacies of King Richard III within the context of Museum Studies and Perpetrator Studies. Focusing on the experience of researching the project at this early stage, this seminar will cover a brief overview of how I came to the project, touching on my research aims and why someone with a background in Romantic and Victorian Studies is suddenly working on a controversial medieval king. This will be followed by an exploration of the background and importance of the application of Perpetrator Studies to museum spaces as well as the exciting opportunities which working collaboratively alongside an organisation such as the King Richard III Visitor Centre can provide for public engagement.

---
25 January 2023 at 14.00 GMT
Speaker Lois Linkens (De Montfort University)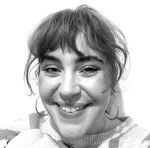 Biography Lois Linkens is a part-time research student based at De Montfort University, Leicester. She is focusing on indeterminate sexuality and gender in the work of Samuel Taylor Coleridge, Mary Robinson and John Keats. She received her MA in English at DMU in 2020, and won the Prize for Best Dissertation for her thesis on Burkean aesthetic and domesticity in Romantic women's poetry. Her article, "'Christabel' and the witching hour" was recently published in the Coleridge Bulletin. She was awarded a bursary to attend the 2022 Coleridge Conference at which she spoke, presenting her work on 'Christabel'.
Title "Coleridge: Dreams and Desire"
Abstract In 1799, Samuel Taylor Coleridge met Sara Hutchinson. She was the sister of Mary Hutchinson, who would later marry Wordsworth. He soon found himself infatuated with her--of course, being married to his own Sara Coleridge, his affection for Hutchinson was dangerous, adulterous, and left him riddled with guilt. Furthermore, when he moved to Malta in 1804 in an attempt to get over his opium addiction, his desire for Sara Hutchinson only intensified. His notebooks during this time, and his poems, reveal his attempts to articulate the pain and shame of his experiences while simultaneously reconfiguring and purifying his desire for her. In this paper, I explore the ways in which, influenced by his dreams, Coleridge explores the possibility of separating a person's self from their physical body, spiritualising and idealising them into a fluid, disembodied spiritual form. I then extend this idea by exploring how sexual desire is sublimated and transformed in two of his poems, 'Kubla Khan' and 'Christabel'.
---
8 March 2023 14.00 GMT
Speaker Jess Samuel (De Montfort University)
Biography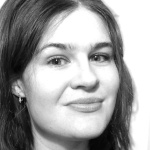 Jess Samuel received her BA and MA in English Literature from De Montfort University, Leicester, and has recently obtained support from the M4C Doctoral Training Partnership as she commences the second year of her PhD. Her previous work has focused on both presentations of consciousness and radical politics in a variety of turn-of-the-century literature. Presently, her research focuses on fiction wherein these aforementioned interests overlap, and the location of this writing in a variety of counter-cultural periodicals published between 1890-1920.
Title "'That comes o' reading yellow rubbish': The Yellowback Novelette and Political Radicalism in Ethel Carnie Holdsworth's Miss Nobody (1913)"
Abstract Subtly woven into the narrative of Ethel Carnie Holdsworth's debut novel Miss Nobody (1913) are references to a particular type of reading. The protaganist, Carrie Brown, is a voracious consumer of 'yellowbacks' -- novelettes named for their typically lurid colourways, and commonly sold at railway stations as travel by train saw an explosion in popularity. Produced to provide affordable entertainment in the form of crime fiction or romance, these stories were commonly regarded as sources of potential corruption for young women. However, as former 'mill girl' who herself stole moments of her long days to read, Carnie Holdsworth honours the power of Carrie's readerly feelings in her portrayal of life for working-class women. This talk will query the relationship between the protaganist's consumption of fiction and her burgeoning political radicalism, undertaking an exploration of the ways in which melodramatic romances spark Carrie's determination to lead an emotionally fulfilled life. While the extraordinary life and work of Carnie Holdsworth is only recently being rediscovered, her contributions to both working-class and socialist fiction illuminate a legacy of fascination with the psychological experiences of characters from demographics typically marginalised or heavily troped in vast swathes of fiction from the turn of the century and beyond.
---
29 March 2023 14.00 GMT
Speaker Cassandra Hunter (De Montfort University)
Biography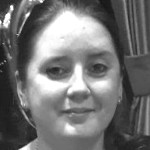 Cassandra Hunter recently completed an AHRC-funded PhD in late-medieval book production and is now conducting further research into late medieval Warwickshire scribal culture with a focus on the city of Coventry and its environs.
Title "Paper Poems: The Speculative Production of Cheap Books in England Before Caxton"
Abstract This talk highlights physical features of cheap commercially produced books in the late medieval period through discussion of a small selected corpus of manuscripts containing short romance and religious poems. Through the examples under discussion this paper examines the extent and development of the low-end commercial speculative mode of manuscript production during the mid-fifteenth century.
---
5 April 2023 14.00 GMT
Speaker Nathan Dooner (De Montfort University)
Biography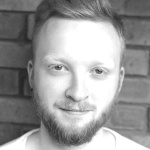 After graduating from University College Dublin with a BA in English in 2018, Nathan worked for two years -- first as a Project Manager on college software systems, and later for Intel -- and came to DMU in 2021 to undertake an MA in English, and then a PhD. His interest is in stylometry, the science of measuring writing styles, and it how can be best applied to the diverse field of Early Modern English. His research examines the Shakespeare Apocrypha, a group of plays published under Shakespeare's name, but which have historically been regarded as containing little-to-none of his writing. By developing a new suite of stylometry software, Nathan aims to glean new insight into the authorship of these texts, while creating a set of tools that can be easily circulated to other researchers, or students, who are interested in studying authorship in this way.
Title "'As the style shall give us': What are the Shakespeare Apocrypha and Who Wrote Them?"
Abstract With new methods in stylometry -- the science of measuring writing styles -- it is often possible to tell who wrote something just by examining the internal features of the writing and the complete works of each of a group of candidate authors. The Shakespeare Apocrypha is a group of plays published in the 17th century with William Shakespeare's name on them but now widely considered to be mostly by other writers. Stylometry can now test the writings of many candidate authors to see which have styles most closely similar to each of these Apocrypha. This seminar explores how these tools can be applied by researchers -- including those without strong technical backgrounds -- and how the Digital Humanities can support or refute arguments in traditional literary research, particularly in the field of authorship. Using plays from the Shakespeare Apocrypha as a case study, we explore how stylometry can act as a powerful supplement to traditional literary criticism, and provide us with new approaches to works published anonymously, pseudonymously, or with deceptive authorship attributions.
---