English Research Seminars 2021-2022
We are delighted to announce a programme of research seminars by international experts from across the world to be delivered as the English Research Seminars for 2021-2022 at De Montfort University. The seminars will take place online and are free but booking is essential. To book, please send
Your name

Your email address

The title(s) of the seminar(s) you wish to attend
to the seminars' organizer Gabriel Egan <gegan@dmu.ac.uk>. You will get an acknowledgement email, usually within 2 working days of you making your booking. We'll then get back to you approximately 24 hours before the session begins with joining instructions for the MS Teams event. We will hold your name and email address only for the purpose of communicating with you about the seminars for which you have signed up, and will not pass them on to any other people of organisations.
---
15 December 2021 at 14.00 UK time
Speaker Kyle Meikle (University of Baltimore)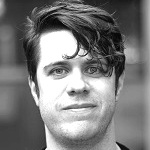 Biography Dr Kyle Meikle is an Assistant Professor of English and Communication at the University of Baltimore whose research centres on adaptations and media franchises. He is associate editor of the journal Adaptation and author of Adaptations in the Franchise Era: 2001-16. Dr Meikle is currently writing a book about live-action/animated films.
Title "The Disney Cinematic Universe"
Abstract In a little over a decade, the Disney universe has expanded to include galaxies far, far away and guardians thereof. Disney acquired Lucasfilm in 2012 and Marvel Entertainment in 2009, clearing the runway for Buzz Lightyear to share airspace with Skywalkers and Star-Lords. Not incidentally, that same decade-and-change found Disney remaking a dozen of its animated classics as live-action films, from 2010's Alice in Wonderland through this year's Cruella--all very much resembling the special effects spectacles the company had acquired (with critics, for instance, comparing Cruella to a superhero). This paper asks how and why Disney, Star Wars, and Marvel look like parallel, and sometimes perpendicular, worlds, as well as what their shared resemblance means for the future of animation and franchises more generally.
---
2 February 2022 at 14.00 UK time
Speaker Katharine Craik (Oxford Brookes University)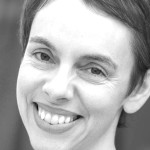 Biography Katharine Craik is Professor of Shakespeare and Early Modern Literature at Oxford Brookes University where she is also Research Lead in the School of English and Modern Languages. She has published widely on Shakespeare and his contemporaries. Her books include Reading Sensations in Early Modern England (Palgrave), Shakespearean Sensations (Cambridge University Press), and Shakespeare and Emotion (Cambridge University Press). Her current project is a monograph for Oxford University Press entitled Lifelike Shakespeare. Katharine is also a poet, playwright and librettist. She is a founding commissioning editor of Beyond Criticism, a series of books with the independent Boiler House Press which sets out to explore the spaces between critical and creative writing. Her play Watching, funded by an Arts Award from the Wellcome Trust, is an exploration of the Renaissance history of sleep.
Title "Light and Lifelikeness in Shakespeare's Love's Labour's Lost"
Abstract This talk considers the idea of 'lifelikeness' in Shakespeare's early comedy Love's Labour's Lost. At the start of the play, Shakespeare's four male courtiers withdraw from the company of women and pledge themselves to a life of cerebral sexlessness dedicated to scholarly enlightenment. Their artificially constructed personae are however tested through a series of calamitous theatrical occasions, each of which goes humiliatingly wrong before an audience of clever, sceptical women. Focusing in particular on Shakespeare's engagement with a racialised vocabulary of lightness, whiteness and darkness, this talk explores why lifelikeness proves less substantial than a moth's attraction to a flame, or the unchastity of a light wench. More generally, the paper explores how Shakespearean lifelikeness probes the boundaries between life and art, reality and unreality, presence and absence. Shakespeare considers the relationship between those who spring convincingly to life and those who do not, between those whom we 'know to be true' and those we do not, and between fallible and infallible versions of human personhood.
---
9 February 2022 at 14.00 UK time
Speaker Erin Sullivan (Shakespeare Institute of the University of Birmingham)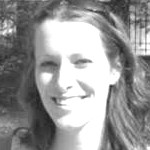 Biography Dr Erin Sullivan is Reader in Shakespeare at the University of Birmingham's Shakespeare Institute, where she teaches classes on Shakespeare, adaptation, digital culture, and the arts in society. She is the author of the forthcoming book, Shakespeare and Digital Performance in Practice (Palgrave, 2022) and the co-editor of the forthcoming collection, Lockdown Shakespeare: New Evolutions in Performance and Adaptation.
Title "Immersion in a Time of Distraction: Virtual Reality and The Tempest"
Abstract Among the many digital Shakespearean offerings that appeared during lockdown was one that made waves in the tech industry: a Virtual Reality (VR) Tempest, produced by the California-based gaming studio Tender Claws, which involved a live actor and audience members meeting in real-time courtesy of VR technology. With many actors out of work due to theatre closures, the creative team at Tender Claws pushed forward plans to produce one of the first professional, ticketed, live theatre productions staged in VR. This essay draws on the author's experience of the production and the wider gaming world that Tempest was a part of ('The Under Presents'), as well as interviews with the creative team. It considers the intertwined aims and histories of immersive theatre and digital gaming, and the forms of connection and dislocation that emerge when performers and audiences come together across vast geographical and cultural distances. Through all this, it asks what it means to be mentally, emotionally, and physically absorbed in a work of art during a time of unprecedented anxiety, suffering, and distraction.
---
9 March 2022 at 14.00 UK time
Speaker Julie Sanders (Newcastle University)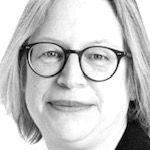 Biography Julie Sanders is Professor of English Literature and Drama and Deputy Vice-Chancellor and Provost at Newcastle University. Her publications include The Cultural Geography of Early Modern Drama (Cambridge University Press, 2011) and Adaptation and Appropriation (Routledge New Critical Idiom, 2006, updated edition 2015) and she has edited plays by Ben Jonson, James Shirley and Richard Brome. She is the co-editor with Garrett A. Sullivan Junior of a commissioning series on "Early Modern Literary Geographies" for Oxford University Press and is currently in the early stages of research for an edition of Shakespeare's Henry IV Part 1 for Cambridge University Press.
Title "Lines of Control: Shakespeare, Adaptation and the Kashmir Question"
Abstract Shakespeare's deployment in global, multi-media and multilingual adaptational contexts to speak to and about specific contemporary issues of social justice is increasingly well recognised. But the function of Shakespeare in this context is also highly contested -- something this talk will explore. Deploying Sandra Young's insightful work on the dismantling and reimagining of traditional Shakespeare in Indian Ocean and South Atlantic contexts and her call for new scholarly practices as we seek to explore Shakespeare's "availability as a resource" for activism, this seminar will focus on two relatively recent responses to Shakespeare from an Indian and a British Indian perspective: director Vishal Bhardwaj's 2014 film Haider which relocates Hamlet to occupied Kashmir and author Preti Taneja's 2017 novel We That Are Young, a truly global reconsideration of King Lear which revisits the Kashmir question from the perspective of the British colonial legacy and contemporary Indian geopolitics. A version of Shakespearean text and legacy as understood or nested within a matrix of other equally significant informing intertexts and contexts will be presented as a means to approach the new critical vocabularies required by global literary adaptation.
---
16 March 2022 at 16.00 UK time
Speaker Andrew Thompson (De Montfort University)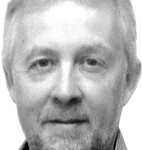 Biography Andrew Thompson has taught in universities in the UK and Italy, and his research has centred on the novelist George Eliot. Drawing on Eliot's fiction, essays, letters and journals, his book George Eliot and Italy examines Italian cultural and political influences on her work and her commitment to Italy during its national revival and birth as a nation in the nineteenth century. He has written on her engagement with major Italian literary figures including Dante, Boccaccio and Leopardi in her fiction, on the ways in which Eliot's scholarly note taking and research techniques influence and shape her novels, and on Eliot and the tradition of the European Grand Tour. He has edited three of Eliot's previously unpublished research notebooks, used in preparation for Romola set in late fifteenth-century Florence and for her verse drama "The Spanish Gipsy", in which she makes notes from her reading in English, Italian, French, Spanish, Greek and Latin sources.
Title "Editing George Eliot's Italian research notebooks"
Abstract This talk discusses the work of the novelist George Eliot in the 1860s when, now famous as the author of Adam Bede and The Mill on the Floss, she wrote a historical novel Romola, set in fifteenth-century Florence, and a verse drama "The Spanish Gipsy" set in Andalucia in the same century. I look at Eliot's extensive historical research for these works in the three notebooks I have edited, and aim to provide a picture of how Eliot prepared to write Romola. Why did she undertake such detailed scholarly research? What did she read and why? What is in the notebooks and how did she organise her material? I examine the ways her research methods influenced the writing process and the texture and shape of the novel, as well as its reception by readers. I also look at the insights the notebooks provide into Eliot's life in the early 1860s beyond the writing of Romola and "The Spanish Gipsy".
---
30 March 2022 at 14.00 UK time
Speaker Kamilla Elliott (Lancaster University)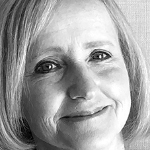 Biography Kamilla Elliott is Professor of Literature and Media in the Department of English and Creative Writing at Lancaster University. Her principal interests lie in relations between British literature of the long nineteenth century and other media (painting, illustration, theatre, film, television, new media, tie-in merchandise). She is co-chair of the Association of Adaptation Studies, and author of Rethinking the Novel/Film Debate (Cambridge University Press, 2003), Portraiture and British Gothic Fiction: The Rise of Picture Identification, 1764-1835 (Johns Hopkins University Press, 2012), and Theorizing Adaptation (Oxford University Press, 2020). She is currently working on a sequel to Portraiture and British Gothic Fiction, continuing the study to 1918.
Title "Unknown Portraits"
Abstract Galleries, museums, archives, and private collections are filled with 'unknown portraits'. This illustrated talk ponders how unknown portraits were defined in nineteenth-century Britain, how and why they came to be 'unknown', how they were (de)valued, and what can be known about 'unknown portraits'.
---
6 April 2022 at 14.00 UK time
Speaker Ana Weinberg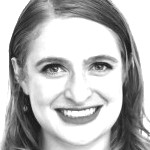 Biography Ana Weinberg is a Mexican scholar with a recent PhD in Adaptation Studies from De Montfort University. She also works outside of academia as a critically acclaimed translator and a published author, and has received multiple awards.
Title "From PhD to Podcast: The many lives of Alexandre Dumas"
Abstract In this research seminar, Dr Ana Weinberg will discuss how a seemingly inconsequential aspect of her PhD grew and took on a life of its own. When she first began her PhD on the many adaptations of Alexandre Dumas's novel The Three Musketeers (1844), she thought she would be looking at films, children's books, and stage plays: all traditional Adaptation Studies fare. But a visit to the Dumas's home (now a museum) in Paris led to the start of a new appreciation for the author, which in turn led to exploring exactly what his position has been during the two centuries in which his novel has never lost popularity. Dr Weinberg will discuss how her relationship with the author has changed, and how writing a PhD on his works has led her to champion the author in popular media.
---
27 April 2022 at 14.00 UK time
Speaker Russell Jackson (University of Birmingham)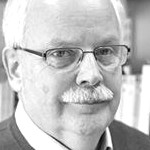 Biography Russell Jackson is Emeritus Professor of Drama in the University of Birmingham. His publications include The Cambridge Companion to Shakespeare on Film (2nd edition, 2007), Shakespeare Films in the Making: Vision, Production and Reception (Cambridge 2007), Theatres on Film: How the Cinema Imagines the Stage (Manchester, 2013), Shakespeare and the English-speaking Cinema (Oxford, 2014) and Shakespeare in the Theatre: Trevor Nunn (London, 2018). He has recently edited The Cambridge Companion to Shakespeare on Screen. Noël Coward: The Playwright's Craft in a Changing Theatre, the first book-length critical study to draw extensively on script material from the archive, will be published by Methuen Drama in May 2022.
Title "What do we say now about Noël Coward?"
Abstract Having completed a study of his working methods, documented from the extensive draft material in the Noël Coward Archive, I have embarked on a different kind of critical work, addressing both his significance in the history of English drama and, more problematically, the extent to which his works do--or do not--speak to the twenty-first century. The talk will be an interim report on this work in progress and the questions arising from it.
---